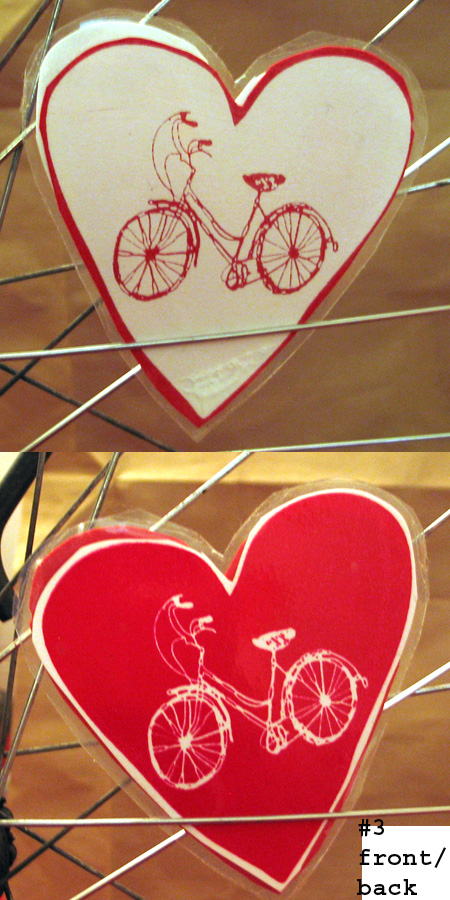 spokecard (n.): art between the spokes.


our spokecards are 100% unique – no two are alike. the cards pictured
below are just examples- yours will be something completely different!

(If this is makin' you all antsy or you fancy a custom card, please email us.)
1 screenprinted spokecard, printed on heavy cardstock then laminated. super-durable and waterproof!


BUY ME NOW:
$five + fifty¢ shipping and love handling