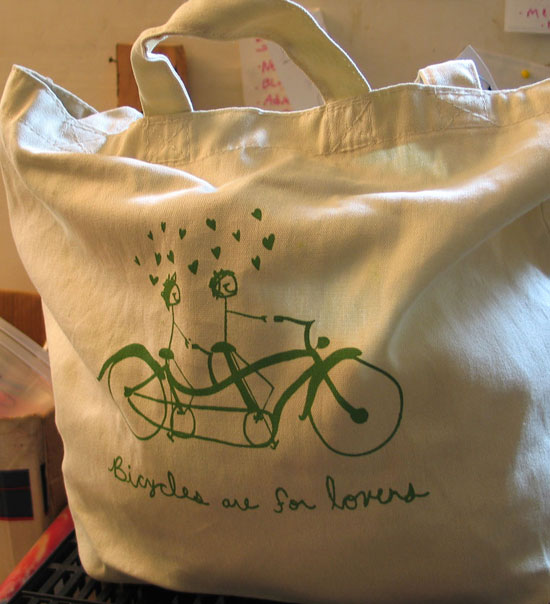 Our bicycle tote bags are HEAVY DUTY, dual handled, recycled cotton wonders.

They're equally great for transporting
a box of grip tape or few pounds of produce... you decide!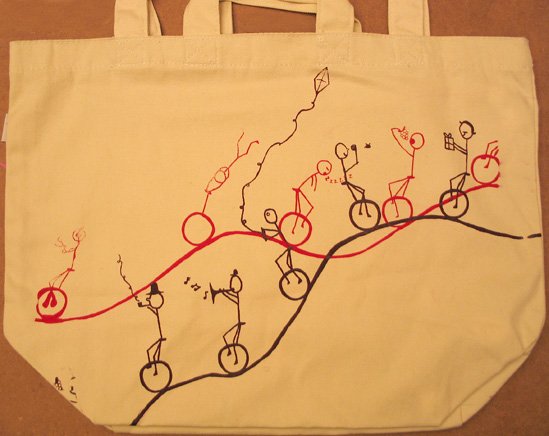 100% screenprinted recycled cotton tote bags
from the good folks at reusable bags.
screenprinted by hand (sometimes two)
w/ your choice of ink colour.
CHEERS FOR THAT:
$fifteen + $five shipping and love handling